BELAY is happy to welcome Tommy Thompson to the blog today. He is currently Founder and Owner of Thompson Coaching and Consulting offering practical wisdom for intentional living through writing, coaching and consulting.
A true confession – I am a productivity fanatic. I am always looking for better ways to be productive and to help others be more accomplish more in the areas of life that matter most. I believe it is essential to create value through being active, to not waste our days. Many different ways exist to be productive, and each individual must determine the healthy balance between being and doing. But while we are human "beings," doing is part of our lives also, so we might as well learn how to produce more effectively.
On a recent long car ride, I was talking with my wife, Weezie, about my incredible system for productivity. With slightly puffed up chest, I outlined how I make sure not a day goes by without defining and accomplishing the three most important things on my list. After my beautiful presentation, she stated, "I feel stressed out just hearing about your 'system.'" I began to reflect and realized productivity has its bright side and its dark side. Being aware of the differences, and the shades in between, make us better human beings, and not just robotic doers.
The Dark Side of Productivity
As I mulled on the ways that productivity can turn negative, I only needed to look at myself to see where it is easy to go astray. Three problems stood out.
Productivity turns dark when our identity and sense of value depend on our productivity – Being productive is valuable and a source of real satisfaction. We are created for a purpose and living with meaning is glorious. But if that purpose becomes our identity, we become its servant. When that happens, we become vulnerable to the shifting winds of success and failure, acclaim and criticism. If our value resides first in who we are within, then productivity becomes only an expression of who we are.
Productivity turns dark when our drive to be productive is the tool we use to avoid our problems and feelings – When life gets really tough, sometimes it is helpful to go out and do something. Get your mind off the difficulty. When that compulsion becomes a mechanism to avoid facing our problems and feelings, then we move from health to dysfunction. Eventually, this will catch up with us.
Productivity turns dark when productivity takes priority over people – Productivity has its place. Its place is in balance with soul-enriching relationships. If we become so enthralled with the stimulation of checking things off our list that we miss the people around us, we lose. While we may be able to get away with this for a short time, the long-term cost is catastrophic. The truth of the matter is that people are messy. People often do not give us the immediate gratification that being productive does. This is when we need to stop and acknowledge that in the big scheme of things, people are the priority over productivity.
The Gray Side of Productivity
Life would be nice if it always operated in the clarity of black and white, bright and dark. But we know that such a world is only a fantasy. The gray side of productivity is the reality we live in day to day. The gray side is the dance we live with between the bright side of creating value and having impact, and the dark side of using productivity for our identity needs to the detriment of those we love. We can avoid that by regularly examining ourselves with questions that will expose our actions. Here are a few:
Can you be at peace with yourself when you are not producing?
Can you stop producing when you are on vacation? Do you even like vacation?
Are you staying busy as a means to avoid a particular problem? Are you staying busy to avoid accessing feelings that scare you?
Are you attending well to the vital people in your life? Can you give them undivided attention when you are with them or is your mind on the next thing you need to do?
The Bright Side of Productivity
Fortunately, there is a very bright side to being productive. Early in my business career, I learned to always incline toward action. As a naturally analytical person, I needed to lean toward making concrete steps forward. Otherwise, I was prone to think and never act. Through those years, I learned a few principles that keep me on the bright side of productivity.
Think first, but always end your thinking with a specific call to action. For many people, it's easier to think than to act. I continually remind myself to counteract this by building the discipline of ending my thinking with a call to action.
Steer as much of your action as possible to your sweetspot, that place where you are working at your best. We stay energized and maximize our effectiveness when we work in our strength and passion. While we don't always have that luxury, we can intentionally work to spend the majority of our efforts where we are best.
Create a team to multiply your effectiveness. Team efforts change the math from addition to multiplication. When we utilize the strengths of a partner, the expertise of a division head, or the competence of an amazing assistant, we multiply our best and become multipliers for others. How great is that!
These are difficult questions that I have needed to ask myself. I have a long way to go. How about you?
---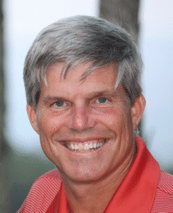 Tommy received his BA in Sociology from Davidson College in 1980 and his Masters of Divinity from Union Theological Seminary in 1985. He is married to Weezie and has two children, Chris and Alex. Tommy has been in partnership with his brother, Litt Thompson for over 30 years, owning and operating multiple businesses across many different industries where he has served as COO, CFO, and CEO. He is currently Founder and Owner of Thompson Coaching and Consulting offering practical wisdom for intentional living through writing, coaching and consulting.
Instagram – @CoachTommyThompson
Twitter – @tommypthompson
LinkedIn – www.linkedin.com/in/tommy-thompson-7130734
Facebook – @TommyThompsonAuthor