Most contractors won't mention it, but doing it alone takes a lot of guts. To succeed as an independent contractor, you need to excel at more than just your particular craft. You also need to be a one-person business, capable of wearing many different hats at the same time. Yes, that does mean you get to "be your own boss," but you also have to be your own sales team, marketer, financial planner, and many other things that probably have nothing to do with the actual service you provide. You'll also have to get used to going without the perks of full-time employment, such as PTO and benefits. Ask even the happiest, most successful contractor, and they'll tell you that it's a challenging, unforgiving way to make a living.
The Virtual Writer's Life
But it's also liberating. As an independent contractor, you determine where you work, when you work, who you work with, and — if you're successful enough — who you work for. You have the autonomy to dictate your own career path rather than simply watching where your career takes you. You also have the freedom to mold your work around other, equally-important pursuits – such as philanthropic, artistic, or spiritual callings.
In short, you hold the reins. Of course, that comes with a whole lot of responsibility, but it also comes with freedom and self-determination. That's why, despite the risks involved, more and more people are choosing to do it alone.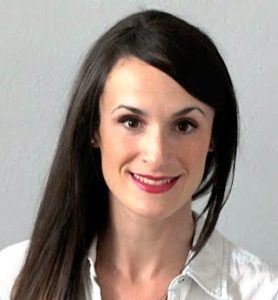 Meet Ebony
BELAY content writer Ebony Clark is a perfect example of the forces fueling this growing trend, and a testament to the possibilities it offers. After graduating from University of Florida with a degree in print journalism, Ebony landed a comfortable job in the ad sales industry. But, despite the salary, benefits, and overall security, Ebony felt unfulfilled. She felt that she was serving the interests of her employer at the cost of her own well-being.
It's a quandary that many of us have faced. But, very few of us have had the nerve to do what Ebony did in response…leave.
Remember what we said about guts? Well, Ebony has them. After years in the ad sales industry, she quit her cozy 9 to 5, set up a home office, and started her very own sole proprietorship as a content writer.
Her Why
Ebony had two primary motivations for striking out on her own – she wanted more control over her work and more time with her children. So, she went out and got them. With her talents as a writer and her passion for learning, Ebony soon established a sizable portfolio of loyal clients. She found herself writing blog posts and other web content for a diverse array of organizations and industries and discovered fields she would have never explored otherwise.
Ebony spent a number of years as a fully independent content writer, and then she discovered BELAY in early 2016. BELAY appealed to her because of its unique service model and mission statement. And with her wealth of professional experience and undoubtable talents, Ebony was a clear match for BELAY. So in early 2016, Ebony became one of our very first virtual content writers.
Although her day-to-day life didn't change dramatically after joining BELAY, her overall work satisfaction did. Now Ebony can focus on doing what she loves (i.e. writing) and leave the rest to BELAY.
"You obviously still get all the normal perks of working remotely," said Ebony. "But with BELAY, I no longer have to deal with the nitty gritty business stuff, like procuring clients and drafting contracts," said Ebony.
"I also get to feel like I'm part of a community, which you can't get when you're working all alone, running your own one-woman business. BELAY gives you a complete support structure and people to lean on should the need arise."
"I no longer feel like such an island."
Working remotely as an independent contractor has also enabled Ebony to do something she'd been dreaming of doing for close to 20 years – write a children's book. In what little free time she had between her responsibilities as a professional writer and full-time mom of 3, Ebony worked on her first book. Now that book, Sebastian Scouts … The Seven Wonders, is complete and available for purchase on Amazon.
"My hope was — and still is — to write books that are fun, engaging and imaginative while also sneakily educational," said Ebony. "It's like hiding vegetables in a kid's dinner — I call it 'thinly veiled education.' I thought that much like musical ear worms, I could write quick, rhyming stanzas that would burrow themselves into kids' brains so they could unconsciously start memorizing and learning more about the world around them, sparking wanderlust and curiosity."
Working with BELAY has allowed Ebony to be a copywriter, author, and mom, all without sacrificing her performance in any one of them. Unlike most professionals, she doesn't find herself having to choose between her different interests and passions. As a result, Ebony has found life more fulfilling (albeit slightly more stressful) than ever before.
---
What do you say? Are you ready to try the third option? Click here to become a part of our growing team of talented professionals.