Meet our Web Specialist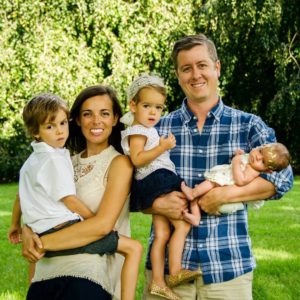 BELAY Web Specialist Ryan Leisure is living proof of remote work's viability. Although he has nearly a decade of professional experience under his belt, Ryan has never worked a single day in an office. After graduating from college in 2008, Ryan started doing freelance web support, design, and development. Despite the down economy, he quickly found that his skills were in high demand; and for years, Ryan thrived as both an independent contractor and a remote employee.
A year and a half ago, Ryan brought those skills and experience to BELAY. Not only did he help launch our web maintenance service line, he also became the first ever BELAY webmaster. He now serves as the head of our web maintenance services, while also supporting many clients. It might sound like a lot for one person, but Ryan's skills and experience allow him to manage the daunting workload and still consistently deliver reliable, responsive support.
Staying Proactive
One way he accomplishes this is by staying proactive. Every day, Ryan (like all BELAY webmasters) performs regular, preventative maintenance to ensure that his clients' sites are running smoothly. That daily upkeep includes things like plugin updates, WordPress platform updates, security monitoring, and verification of site backups. All those tasks are performed daily, without a single word from the client.
Remaining proactive also has the added benefit of allowing one to be more responsive. By staying one step ahead of regular site maintenance, Ryan is able to respond to ticket requests more quickly. And because BELAY offers such a wide variety of services, Ryan never knows what a given day will bring. Fixing bugs, updating content, adding functionality, changing page layouts… the unique requests that Ryan receives run the gamut.
Flexibility and Autonomy
It can be a demanding job, but Ryan says that BELAY makes it easier by providing flexibility and autonomy. "BELAY is very flexible in terms of when and where you work," Ryan explained.
"And they have a lot of respect for you as a person. They just expect that you'll get your work done. They know that, as adults, you'll do what you need to do to serve your clients. I've had jobs in the past where that wasn't the case, so joining BELAY has been a really nice change. That level of respect and trust gives me added independence, and allows me to do my job better."
And although working from home is nothing new for Ryan, he still values the improved quality of life it affords. "I love the flexibility of working at home," said Ryan. "I have a wife and 3 young kids at home, so it's really nice to be here with them and not be gone all day. I get to see my kids a lot more than most dads do, which is truly invaluable."
When Ryan needs to buckle down, he retreats to his secluded home office and closes the door. But when things are less hectic, he can bring his laptop to the living room and share space with his wife and kids. It's a luxury that makes every single challenge of remote work well worth it.
Perfect Balance
And at BELAY, Ryan has found a perfect balance between independence and teamwork. "Even though I work from home, I still feel like I'm part of a team," said Ryan. "Between video-conferences, phone calls, text messages, and chats, I never find myself feeling disconnected. I've even made a number of very close friends at BELAY. It's really a great organization to be a part of."
At BELAY, Ryan is able to put his talents to work and advance his career, all while remaining connected to his family. So, no matter how many tickets may land on his desk, Ryan remains grateful for a life where the personal and the professional are so seamlessly integrated.